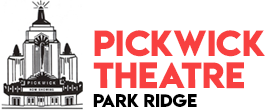 Join us for a Family Fun Day at the Pickwick Theater (back theater) on Saturday,
February 15th!
We will be watching the new release Sonic the Hedgehog!
Doors will open 9:30am, movie at 10:00am. Reserve and pay for your tickets in advance on the PTO website.
https://rooseveltptoparkridge.membershiptoolkit.com
Only $5/ticket includes movie, popcorn and a beverage (juice or water). Tickets available until February 13th at 5pm. Tickets can also be purchased at the door for $10/ticket. This event is opened to the whole family! Hope to see you there!
Thank you for supporting the Roosevelt PTO!